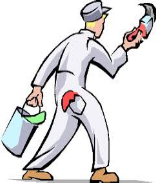 Home
Services
Commercial
Residential
Landlords
Maintenance
Intumescent
Contact
From exterior house painting and domestic decorating to fire protection Intumesent spraying and painting and much more. We do it all. Serving Gloucester and the south west of England
Telephone 01452 501221
Mobile 07966516350
Email contracts@holmleighdecoratorsltd.co.uk
Specialist with over 40 years of experience providing professional painting and decorating services


Painting and Decorating services to homes, businesses, commercial properties and rented accommodation Gloucester





One of the most frequent requests of Holmleigh Decorators is in the form of residential painting services, both interior and exterior. We use only the finest brand name paint and tools to complete the contract. We also offers one of the most expansive colour palettes in the industry to give you the most options possible. Whatever the image or environment you want to have inside or outside of your residential property, Holmleigh Decorators can meet your needs at an affordable price.
Did you know that dull paint on the interior of your home can also contribute to a dull atmosphere ?
Adding a fresh coat of paint to your residential interior can contribute to a bright and vibrant atmosphere.
Moving into a new home can sometimes be difficult as it feels like moving into someone else's space ?
With new paint provided by us, you can quickly turn someone else's space into your new home.
A fresh coat of paint on the exterior of a residential building can refresh and revamp the appearance of a home.
Simply changing the colour of your residential building can make a huge difference
Making You Feel At Home
What's more, we're able to work around your needs, working evenings, weekends or normal working hours depending on what suits you. Before we start work we see to it that all the existing furnishings are properly protected from the work in hand, and once we're done our decorators will ensure that every hint of presence is cleaned and tidied away, allowing us to slip away without a trace and leave you with the room of your dreams.

The Right Price for You
We also appreciate that in the current economic climate everyone is keeping a close eye on the purse strings, so we make sure to agree in advance how much a given job will cost, explaining clearly what materials and labour we'll be using so that you get no nasty surprises come billing time.

Our tradesmen are experienced and professional, concentrating entirely on completing the work at hand without sneaking off for phone calls or "to fetch materials" on your time.

Support Every Step of the Way
Throughout the job you will have the contact details of a single project manager who will take personal responsibility for the quality of the work. You can talk to him at any time if there are any concerns or changes you need to discuss. We rely on repeat and referred business, and firmly believe in taking care of our customers, so even after the job is completed we will be on hand to fix any problems that arise as the paint dries and the woodwork settles.

Get in touch with us for a quote.
Residential Painting and Decorating Gloucester
At Holmleigh our painters & decorators just love Painting and Decorating in Gloucester we want nothing more than to make sure you get the home that you want. Our team possesses the full range of skills necessary, we have the tools and experience to get your room the way you want it.

Residential Decorating
Internal & Exterior

Wallpapering

New Build

Refurbishments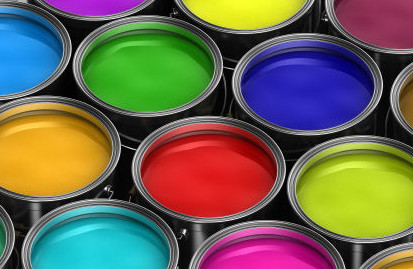 Quotes that tell you exactly what to expect
Furnishings protected, house left spotless
No payment until completion of the job